Upcoming events are shown below:
Film Club - OPPENHEIMER (2023) 15 (HISTORY/DRAMA)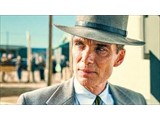 Based on the 2005 biography American Prometheus Christopher Nolan's eagerly awaited feature is the story of J. Robert Oppenheimer, "the father of the atomic bomb", an enigmatic man who must risk destroying the world in order to save it.
Refreshments: 6:30pm
Feature Film: 7:00pm
Admission is £6 per person at the door. Card payment accepted.
Cheddon Fitzpaine Memorial Hall - Annual General Meeting
Postponed due to illness and availability of Trustees
New Date: 15th January 2024
Location: Cheddon Fitzpaine Memorial Hall Committee Room
Start: 7.00pm
All members of the public are welcome to attend the meeting which will last approximately half an hour.
Quiz Night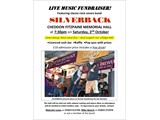 Another one of our successful Quiz Nights, come along and see if you can become quiz masters.
Date: 26th January 2024
Time: Doors open 7.00pm
£7 admission per person - pay on the door
Teams of up to 6 people
(includes French Bread, chesses and pickles served during the interval)
Bring your own drink and nibbles
Raffle
As usual, all proceeds are used to maintain the hall for you to use.