Our local suppliers are shown below:
Allens Hire
Catering Equipment & Furniture Hire
South West Telephone No: 01225 812059
Can supply array of different products covering crockery, cutlery, glassware, furniture, linen and kitchen equipment. We offer everything from a basic white plate up to high end options such as Jars coloured crockery and Riedel glassware (we are the only approved supplier of Riedel glassware for hire in the UK)
Website https://www.allenshire.co.uk/
Fifth Element Disco and Karaoke
Ginclairs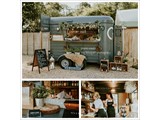 At Ginclairs we have created a stylish and elegant bar from a converted Sinclair Horse Trailer with a modern industrial theme, Ginclairs is an eye catching feature bar suitable suitable to hire for any event or memorable occasion.
We pride ourselves on supporting local and small businesses and source the finest small batch premium products, we stock a wide selection of local alcoholic and non alcoholic drinks, including over 30 hand picked and award winning drinks and accompaniments. We can tailor the bar to meet the requirements of your event.
Ginclairs is a fully stocked horsebox bar that can provide the wow factor for your guests at your event.
We stock over 30 varieties of local and small-batch gin, rum, vodka, and other spirits, and we serve them with the appropriate accompaniment. We also serve the finest local beers, ciders and soft drinks, alongside cocktails and all the favourites you would expect to see behind the bar.
We provide professional bar staff that are always on hand to provide a good quality experience with a smile!
Contact: Claire
Email: enquiries@ginclairs.co.uk
Facebook: Facebook
Instagram: Instagram
Mobile: 07838 314735
Website www.ginclairs.co.uk
Harlequin Carnival Club Bar & Event Services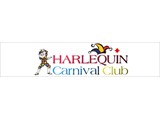 Harlequin Bar and Event Services offer a free fully staffed and serviced licensed bar.
The Bar and Event Services are staffed by volunteers who are members of Harlequin Carnival Club based in Ilminster and in this way they raise funds to build our carnival entry each year.
Our email address: barservices@harlequin-carnivalclub.co.uk
The Bar Bookings Telephone Number: 07508 115870
Website www.harlequin-carnivalclub.co.uk
Mid Somerset Catering and Leisure Hire
Somerset's Catering Equipment And Leisure Hire Specialists
Mid Somerset Catering Hire is the largest independent supplier of catering equipment in Somerset and the surrounding area including Taunton, Yeovil and Exeter.
The Gin & Sin Co - Somerset's Premium Mobile Gin, Fizz & drinks bar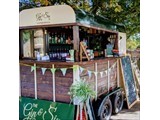 Our Mobile bar 'Huckleberry' provides a unique, bespoke addition to any special event or celebration. We specialise in serving a wide range of quality artisan Gins, tonics, Fizz cocktails, Rum and in addition, offer a full bar service with bespoke, individualised drinks menus. Established in 2017 we are experienced in providing a quality, professional service and take pride in delivering a prime drinks menu to serve all manner of events, tastes and clientele.
Contact: Claire Sowerby
Phone: 07969 363884
Email: theginandsinco@outlook.com
Facebook: The Gin & Sin Co | Taunton | Facebook
Website www.theginandsinco.com
Tipsy Moo Bar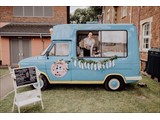 A unique mobile bar experience! Our vintage ice cream van has been transformed into a charming mobile bar. We can of course also offer delicious local icecream, alongside our wonderful drinks selection, or simply on its own. From weddings to parties, our van adds a touch of vintage flair to any event. Make your occasion unforgettable with our one-of-a-kind van! Perfect for parties, weddings, summer events and more.
Tel: 07926523635
Email: tipsymoobar@gmail.com
Facebook: https://m.facebook.com/profile.php?id=100084513640182
Instagram: https://www.instagram.com/tipsy.moo.bar